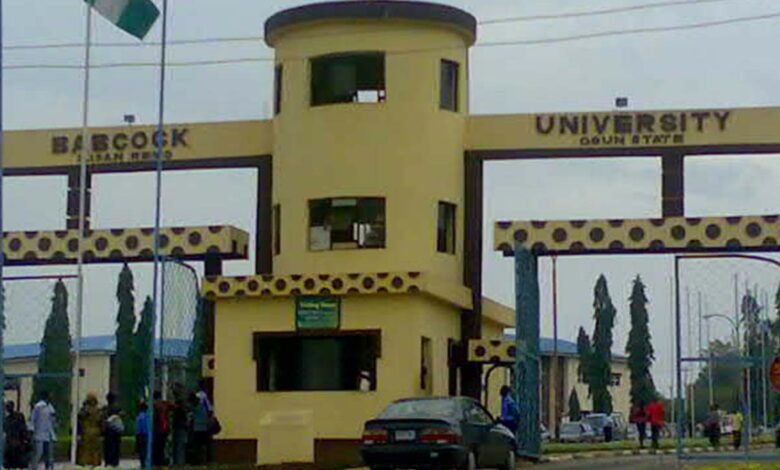 What is JUBEP?
JUPEB is a National Examination body responsible for administering examinations to students who have completed recognised subject combinations and are applying for Direct Entry admissions to Nigerian and partner overseas tertiary institutions.
The federal government of Nigeria recently approved the creation of this examinations body to fill the void left by the termination of Advance Level Examinations.
JUPEB Requirements
The candidate must have been exposed to an intensive scheme of academic work relevant to his or her proposed university subject to be eligible to take tests leading to the award of JUPEB's Direct Entry Certificates.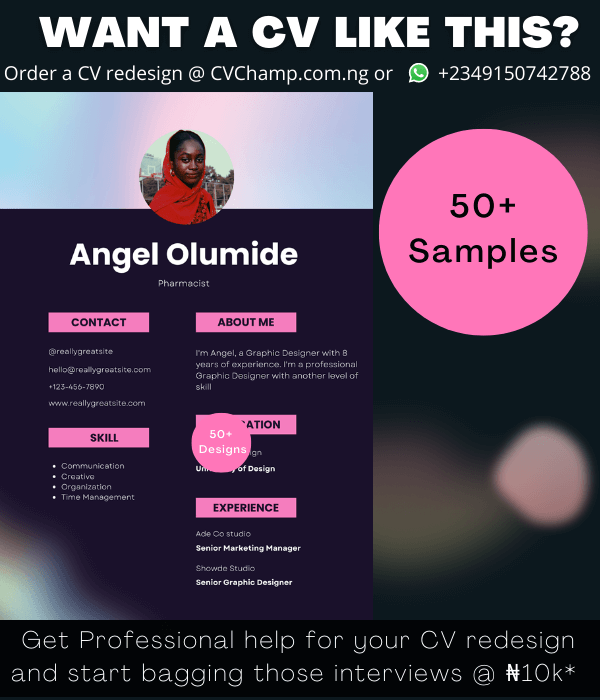 In any of the universities, each candidate must register, sit for examinations, and satisfy the Board in three disciplines and a General Studies course relevant to the proposed programme.
General Studies for University Faculty courses will be based on applicable General courses suggested by each university for that Faculty.
Each subject will be divided down into four courses, with the candidate taking two per semester. At the end of the second semester, the results from all of the courses will be combined to determine the candidate's grade in that topic.
Upon successful completion of the program, students will receive certificates with letter grades of A, B, C, D, E, or F in each of the three disciplines as well as a General Studies Paper.
In order to be admitted to each university, each candidate must meet all other requirements set forth by his or her university of choice, in addition to passing the JUPEB examinations required for the issuance of Direct Entry Certificates.
Each candidate is required to enroll in a total of twelve (12) courses, six per semester, as well as a General Studies course.
A minimum of one academic session of two semesters is required for the Board's Examination Program of courses.
Entry Requirements
A minimum of five (5) Credit Passes at the Ordinary Level of the Senior Secondary Certificate (SSCE) /General Certificate of Education (GCE) in topics relevant to the preferred university programme or course of study is required for enrolment.
Below are the required subject combinations:
College of Social and Management Sciences
B.Sc. Accounting: MGE, AEG, EGM, BEG, ABG
B.Sc. Public Administration: AEG, EGM, BEG, EGL, ABG
B.Sc. Sociology: AEG, EGM, BEG, EGL, ABG
B.Sc. Criminology & Security Studies: AEG, EGM, BEG, EGL, ABG
B.Sc. Banking & Finance: MGE. AEG, EGM, BEG, ABG
B.Sc. International Relations: AEG, EGM, BEG, EGL, GLR, ABG
B.Sc. Business Administration: MGE, AEG, EGM, BEG, ABG
B.Sc. Economics: MGE, AEG, EGM. BEG, EGL
B.Sc. Political Science: AEG, EGM, BEG, EGL, GLR, ABG
College of Natural and Applied Sciences
B.MLS Medical Laboratory Science: BCP
B.NSc. Nursing Science: BCP
B.Sc. Microbiology: BCP
B.Sc. Industrial Chemistry: BCP, CMP
B.Sc. Biochemistry: BCP
B.Sc. Geology: CMP
Is JUPEB a Reliable Way to Gain Admission into BABCOCK?
Yes, JUPEB is a reliable way to gain admission into BABCOCK.
BABCOCK JUPEB programme is totally residential and takes place during the university's calendar year.
Candidates seeking to apply for Babcock University's JUPEB programme should download the JUPEB admission form on the school's official website.
Candidates will also be required to pay an application fee of ten thousand naira only (N10,000).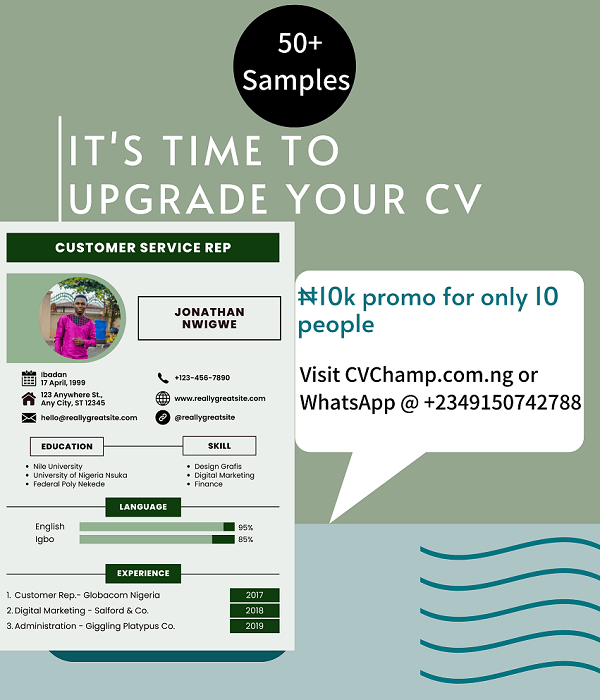 The admission form will be sent to the university's JUPEB email address (jupeb@babcock.edu.ng).
Are there Advantages or Disadvantages of Using JUPEB to Gain Admission?
Yes, there are advantages and disadvantages of using JUPEB to gain admission.
Here are some of the advantages of using JUPEB to gain admission:
JUPEB programme is a great choice for applicants seeking admission into the higher institution and who have sufficient funds to run JUPEB. It might be better than attempting to write JAMB and Post UTME, on a yearly basis, while awaiting admission into the university.
With the JUPEB programme, there is a higher chance of gaining admission into the university as compared to students who sat for the JAMB UTME.
JUPEB students gain admission into 200 level in the university.
JUPEB students are taught and well-groomed for the examinations.
According to statistics, it is easier for candidates to gain admission into their chosen course of study as compared to JAMB candidates.
JUPEB students are able to easily acclimatize with the university environment.
JUPEB programmes give candidates a chance to get a higher CGPA after admission.
Some of the disadvantages of using JUPEB to gain admission include:
The JUPEB programme is extremely costly as compared to JAMB UTME.
There might be the illusion of candidates thinking that they are already students. However, they haven't been granted admission into the university.
If you do not perform excellently, you will not be able to enroll in your desired course.
There is no assurance that all JUPEB students will gain admission.
JUPEB students who do not gain admission into their chosen university will not be refunded the fee for registering for the programme.
What are the Different Means of Getting Admission into BABCOCK and the Admission Criteria?
Candidates seeking admission into BABCOCK can do so by purchasing the Post UTME form, Sandwich form, Direct Entry (DE) form, or Diploma form.
Here are the general requirements for admission:
For the First Degree Programs, a minimum of 5 credits at the SSCE/GCE O'Level/NECO/NABTEB Examinations or its equivalent is required (at not more than 2 sittings).
English Language and Mathematics must be passed. Medicine & Surgery requires that candidates pass these subjects in one sitting alone.
Candidates under the age of 16 are not encouraged to apply.
Before matriculation, candidates expecting WAEC/NECO/SSCE results will be required to present acceptable qualifications.
All candidates applying directly to Babcock University must take the current JAMB examination (for the 100 Level) or apply for JAMB Direct Entry admissions (for Direct Entry).
Candidates asking for transfer admissions must show their prior university's JAMB admission letter, transcript, and attestation letter.
All applicants at Babcock University must take the Joint Admissions and Matriculation Board (JAMB) Unified's Tertiary Matriculation Examination (UTME) and achieve the required cut-off grade.
This is a legal prerequisite for admission to a Nigerian university. In addition, candidates must fill out JAMB registration forms to apply for the programs of their choice.
Furthermore, candidates must receive a Babcock University Admission Form for screening and verification exercises, and applicants will not be admitted if the screening requirements are not met.
Application Procedures for Babcock University Screening/Verification Exercises
After completing and submitting the JAMB form, start the application process by visiting the following link: (http://applications2.babcock.edu.ng)
To get your password, click the "Click to start application" button and enter your login information, including a valid email address and phone number.
Log in using your email address as your Username and the Password you received in your email address.
To log in, select 'Login here' from the "Click to start application" menu.
To complete the form:
To fill out the form, click on the button. Make sure you provide all of the requested information.
If you have completed the form to the best possible standard, click the button to save it.
Upload your passport photo in JPG or PNG format, according to the size requirements.
Choose a screening center and a screening date.
After you've completed your payment, log in to the application system and click Submit.
Make sure you print your completed Application Form after following all of the procedures on the left menu.
What is the Cut Off Mark for JUPEB in BABCOCK?
For any science, paramedical, or administrative discipline, the JUPEB cutoff mark is 6 points or higher.
To study Medicine, students must obtain at least 12 points (other examination will still be conducted for Medicine students after meeting the required point with JUPEB).
For Industrial Chemistry, the JUPEB cut off marks for Engineering programmes, A/level Mathematics, Physics, and Chemistry is 8 points and above.
For Social Sciences/Administrative Courses, the JUPEB cutoff score is a minimum of 7 points and a maximum of 15 points.
Candidates must have a minimum of 13 points to get admission with JUPEB into the 200 level to study Law.
Religious Studies, Languages, and the majority of Arts Faculty and Agriculture Courses require at least 5 points.