Nursing: A Brief Background
Nurses in Nigeria are licensed to practice professionally by the NMCN after completing extensive educational and clinical training and passing appropriate professional exams.
In Nigeria, becoming a nurse necessitates completing nursing training at a school of nursing, a school of basic midwifery, or a university.
The School of Nursing offers a three-year hospital-based programme that culminates in the award of a Certificate in General Nursing.
The curriculum is designed to allow nursing students to learn in the classroom for half of their training and then go on clinical placements for the other half.
In a similar vein, the school of basic midwifery offers a three-year training program for midwives.
Although it is progressively being phased out, this method is no longer the norm.
Nurses are also educated in Nigeria's universities. Nursing programmes in the university usually run for five years. The programme leads to professional qualifications as well as a bachelor's degree.
Student nurses take the professional test for the Certificate in General Nursing (RN) in their fourth year of study, and in their fifth year, they study Midwifery and Public Health Nursing, which is optional.
During the fifth year, student nurses enroll for professional examinations required to qualify them as Public Health Nurses (RPH) and Midwives (RM).
They are also awarded a bachelor's degree in addition to their professional certificates.
They must undergo a one-year internship programme after graduation.
The internship programme is intended to provide students with clinical experience and assist them in honing their clinical skills before they acquire their license to practice.
Nurses in Nigeria specialise in a variety of fields, including: Renal Nursing, Public Health Nursing, Mental Health Nursing, Paediatric Nursing, Accident and Emergency Nursing, Occupational Health Nursing, Anaesthetic Nursing, Critical Care Nursing, Orthopaedic Nursing, Geriatric Nursing, amongst others.
Everything You Need to Know about IJMB (Interim Joint Matriculation Board)
Interim Joint Matriculation Board (IJMB) is an approved, proven, and certified Advanced level curriculum moderated by Ahmadu Bello University with coordinating bodies at various tertiary institutions and study centers around the country.
At its inception, the program was intended to provide a chance for individuals who were unable to secure entrance to traditional degree programs at Northern Universities for a variety of reasons.
Candidates who have not yet received their Ordinary Level (O' level) results are also eligible to apply.
The Federal Government has recognised the IJMB as a platform for gaining admission into higher institutions both in Nigeria and overseas.
IJMB is a reliable programme. Every year, around 20,000 candidates apply for the programme, and more than 70% of those who apply are accepted into the 200 level of their desired institution and course.
IJMB is accredited by the National Universities Commission (NUC). The programme offers an Advanced level examination that qualifies students for Direct Entry (DE) into the 200 level.
Candidates must choose any THREE (3) A/L IJMB Subject Combination that corresponds to their selected university field of study, whether it be a Science, Art, or Social Science course.
Candidates would then be lectured for the required amount of time at their chosen Study Centre before taking the final examination. Successful candidates can use their IJMB certificate to get admission to any Nigerian tertiary institution's 200 level via Direct Entry after completing the programme.
More than 80% of Nigerian federal, state, and private universities now recognise and accept the IJMB certificate.
The program is organised into two (2) semesters and lasts for one academic session (9-10 months).
Your ordinary level result is the primary admission qualification for the IJMB. Anyone who wishes to apply for the IJMB must have finished their secondary school education. Candidates who are awaiting their ordinary level results can still apply for the IJMB programme. Candidates who are nearing the end of their secondary school education are also eligible to apply.
Federal Universities that Accept IJMB for Nursing
Ahmadu Bello University, Zaria
Bayero University, Kano
Nnamdi Azikwe University
Obafemi Awolowo University
University of Benin
Usmanu Danfodiyyo University, Sokoto
University of Port Harcourt
University of Lagos
University of Nigeria, Nsukka
University of Maiduguri
University of Calabar
University of Jos
University of Abuja
University of Ibadan
University of Ilorin
University of Lagos
University of Uyo
National Open University of Nigeria
State Universities that Accept IJMB for Nursing
Ambrose Alli University, Ekpoma
Abia State University, Uturu
Benue State University, Makurdi
Chukwuemeka Odumegu Ojukwu University
Delta State University
Ebonyi State University
Ekiti State University
Enugu State University of Science & Technology
Gombe State University
Imo State University
Kogi State University
Kaduna State University
Lagos State University
Ladoke Akintola University of Science and Technology
Ondo State University of Medical Sciences
Olabisi Onabanjo University
Osun State University
Lagos State University
Delta State University, Abraka
Niger Delta University, Bayelsa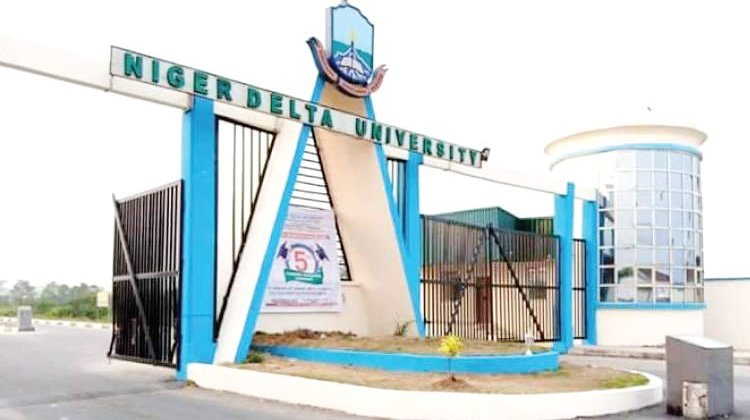 Private Universities that Accept IJMB for Nursing
Afe Babalola University
Babcock University
Covenant University
Bingham University
Bowen University
Igbinedion University
Gregory University
Madonna University
Lead City University
Achievers University