The following universities provide free education to students who meet a stated requirement, in some specific fields:
1. Nile University of Nigeria
The Nile University of Nigeria is a private multidisciplinary university in Abuja, Nigeria, founded in 2009. It is a member of the Honoris United Universities Network and has National Universities Commission (NUC) accreditation.
Scholarship Requirements
Undergraduate Programmes
Undergraduate applicants may be offered scholarships based on their JAMB and WASSCE results as announced by the Nile University of Nigeria Board of Trustees.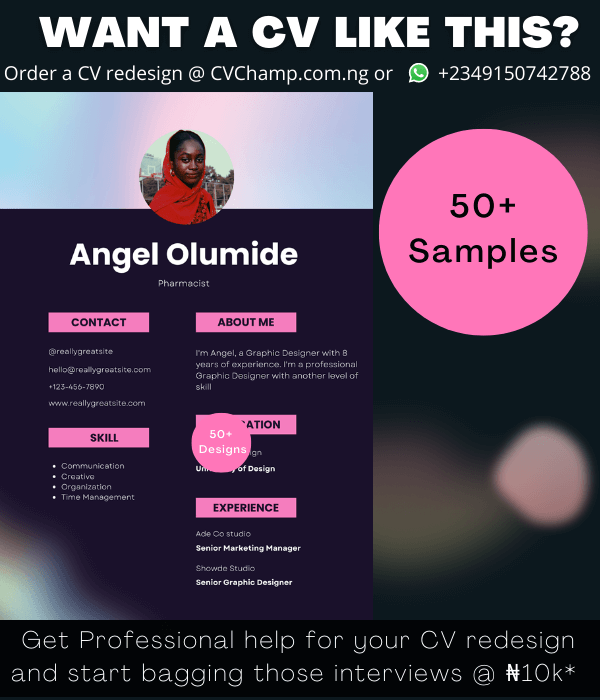 Scholarships would be awarded for the 2021/2022 Academic Session based on the following criteria:
JAMB Scores
| | |
| --- | --- |
| JAMB Scores | Discount (%) |
| 240 | 10% |
| 260 | 20% |
| 280 | 30% |
| 300 | 40% |
| | |
| --- | --- |
| WAEC Scores | Discount (%) |
| 6A1 | 10% |
| 7A1 | 20% |
| 8A1 | 30% |
Note: All undergraduate programmes with the exception of law and medicine 320 and above +60A1 will be offered a complete scholarship.
Sports
Students who excel in sports at the national or professional levels can receive a full scholarship for undergraduate studies if they join the NILE team.
Scholarship Guidelines
Undergraduate applicants will only be permitted to use JAMB or WASSCE results for the scholarships as mentioned earlier. The WASSCE/JAMB results must be from the current school year.
Undergraduate applicants with JAMB scores of 320 or higher and WASSCE grades of 6 A's will be offered full scholarships.
Undergraduate scholarship recipients must maintain a minimum CGPA of 3.50 in order to keep their scholarships for the following session.
Scholarship recipients must not engage in any misconduct or violate the regulations of the university.
Scholarships are subject to quotas set by Nile University of Nigeria's management and will be awarded on a first-come, first-served basis.
Should the need arise, NILE reserves the right to withdraw the scholarship offered.
Postgraduate Programmes
NILE first-year graduates (undergraduate programs) will be offered 50% scholarships (excluding PhD).
Other than first-year NILE graduates (undergraduate programs), 20 per cent of scholarships will be offered (excluding PhD).
NILE graduates from PGD to MSc, MSc to MPhil, and MPhil to PhD will be given a 10% discount.
2. Al-Hikmah University
Al-Hikmah University, Ilorin, Nigeria, is a privately-owned Islamic university founded by AbdulRaheem Oladimeji Islamic Foundation (AROIF) in 2005.
Located in Ilorin, Kwara State, Al-Hikmah University aims at becoming a centre of intellectual and moral excellence.
The Islamic university has seven (7) faculties, namely: Law, Natural and Applied Sciences, Humanities and Social Sciences, Health Sciences, Education, Agriculture and Management Sciences. It also has the Postgraduate School.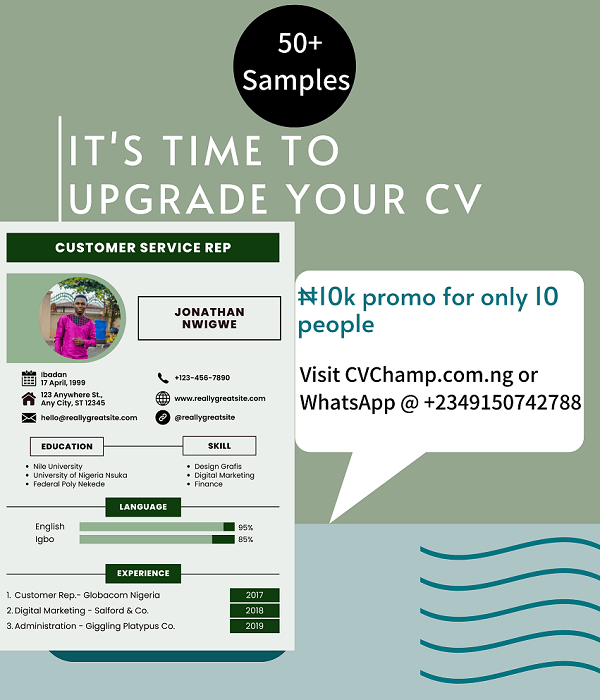 Al-Hikmah University has 12 Diplomas, 50 Undergraduate, and 43 Postgraduate programmes. The academic programmes offered at Al-Hikmah University have all been accredited by the National Universities Commission (NUC).
The Islamic university is remarkably known as an institution of higher learning that promotes both academic and moral excellence.
Agricultural Science is one of Al-Hikmah University's newest and most recently accredited courses. The university offers scholarships for the first, second, and third sets of this lucrative course. The scholarship will pay for the first three years of study.
3. Babcock University
Babcock University is a private Christian co-educational Nigerian university that is owned and operated by the Nigerian Seventh-day Adventist Church.
The university is in Ilishan-Remo, Ogun State, Nigeria, halfway between Ibadan and Lagos.
In 2017, the university's Ben Carson School of Medicine graduated its first set.
It is a component of the Seventh-day Adventist education system, the world's second-largest Christian school system.
Scholarships and Financial Aid
Babcock University looks for ways to help qualified students with financial aid. These come in the form of full and partial scholarships.
The following schemes and conditions are currently available:
SCHOLARSHIP PROGRAM FOR ADOPT-A STUDENTS:
This scholarship is given based on demonstrated need:
Criteria for Eligibility
Application letter (Completed Adopt-A-Student Form)
A minimum CGPA of 0 is required.
Evidence of financial ability to pay the balance over and above the scholarship fund.
Work-Study Documentation (Current Work Study)
PCF Education Endowment Fund
This is available to students who have lost either their parents or their primary sponsor while still enrolled at Babcock.
Requirements
Completion of the PCF Endowment Form, which includes the following information:
Student's name
Course of study
Year of study
Sponsor's name
Sponsor's relationship with the student
The sponsor's employment information (such as place of employment, position, full address of employer etc.)
Sponsor's residential address
Sponsor's home address
Student signature and date
Bursary clearance for the previous semester
Bill for the academic year
A copy of the student ID card
The student must have already been enrolled at Babcock at the time of the parent's or sponsor's death.
The beneficiary must have paid Consultative Forum Fees over the course of several years.
A qualified medical doctor's death certificate for the sponsor is required.
When the death occurred, the Parents' Consultative Forum must have been notified.
The scholarship is approved and remitted directly to Babcock University during a Parents' Consultative Forum (PCF) meeting.
Springtime Development Foundation (SDF)
The Springtime Development Foundation is the sole sponsor of this scholarship.
Requirements:
Beneficiary must be a member of the Adventist Church.
Letter of application addressed directly to SDF.
Proof of need.
Recommendation from the pastor of the church.
Student Support Service's "Needy Students Fund"
This is determined by need. The University Scholarship Committee makes the decision.
Requirements:
A letter of application.
Evidence of ability to pay the balance over and above the scholarship fund.
Evidence of work study documentation
Ilishan Indigenes Scholarship
This only covers tuition.
Eligibility:
The applicant's descendants must be traceable back to Ilishan – Remo, Ogun State.
The applicant must be a genuine Babcock University student who has completed at least one year of study there.
Students who have pending disciplinary cases and/or are on academic probation are ineligible.
Students with a citizenship grade of less than a 'C' are not eligible to apply.