The following are the top six polytechnic courses that provide the best salaries:
1. Architectural Technology
This discipline cut across building science and engineering, architecture, and a host of others. Architectural technologists, architectural engineers, architects, structural engineers, and more, works on developing a design and turning them into reality using technology.
By providing technical guidance and working with the construction design teams, architectural technicians turn concepts into reality.
Architectural technology is one of the highest-paying jobs in Nigeria. Architectural technicians can work for an establishment or decide to be self-employed.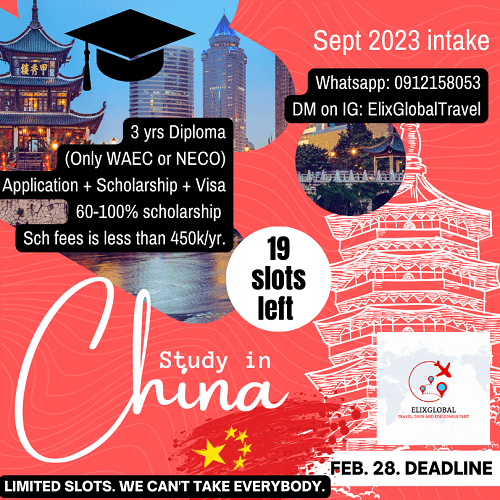 Architectural technology is under the Faculty of Engineering, Environment and Technology.
To study this course in the polytechnic, candidates are required to meet the following JAMB UTME subject requirements:
Mathematics, English Language and any two of the following courses; Technical Drawing, Chemistry, and Physics.
O' Level Requirements:
Mathematics, English Language, Physics and any two of the following subjects: Further Mathematics, Biology, History, Technical Drawing, Geography, Economics/Commerce, Chemistry, Business Method, Religious Knowledge.
2. Petroleum Engineering
Nigeria produces the largest oil and gas in Africa.
The country also ranks as the sixth largest producer of crude oil in the world.
As a result, the nation's primary source of revenue is crude oil. For a country with a significant oil sector, demand for petroleum engineers will always be high.
Petroleum engineers are 'hot cakes.' They are not only one of the highest paid employees in the country; they also receive several allowances ranging from medical to house and car.
Petroleum engineering is a branch of engineering concerned with the processes that enable the development and exploitation of crude oil and natural gas fields, computer modeling, technical analysis, computer modeling, and forecasting future production performance.
Petroleum engineers assist in the discovery of oil and gas to meet the country's energy needs. They devise and test ways for obtaining oil and gas from underground sources.
Petroleum engineers are also developing novel techniques for extracting oil and gas from older wells.
3. Computer Science/Computer Engineering
Computer science is mainly concerned with software troubleshooting.
Computer Scientists are meant to master a variety of programming languages, as well as how to interact with operating systems and databases.
Computer engineering is concerned with problem-solving and the creation of hardware and software interfaces.
Information Technology is fast becoming a major aspect of human life.
Computer Scientists and Computer Engineers are, therefore, in high demand.
The monthly salary of a computer scientist is around 198,000 naira.
4. Civil Engineering
Civil engineering is one of the most popular courses in Nigerian polytechnics that guarantee high pay after graduation.
Civil engineers design, construct and maintain the physical and natural environment.
They also construct public works such as sewage systems, bridges, and lots more.
Some of the polytechnics that offer civil engineering include Benue State Polytechnic, Ugbokolo; Akanu Ibiam State Polytechnic, Ikot-Osurua; Abia State Polytechnic, Aba; Akanu Ibiam Federal Polytechnic, Unwana, Afikpo; and so much more.
The monthly salary of a civil engineer ranges between 100,000 naira to 250,000 naira. .
5. Electrical and Electronics Engineering Technology
Electrical engineering is a branch of engineering concerned with the study and design of electrical, electronic, and electromagnetism-based equipment, devices, and systems.
Design and construction of electrical, electronic devised computers and their component parts and the integration of components into complex systems are the emphases of this profession.
To study Electrical and Electronic Engineering Technology (under the faculty of Engineering, Environment and Technology) in the polytechnic, candidates must fulfill the following subject combination for JAMB UTME:
English Language and any three of the following subjects: Chemistry/Technical Drawing, Mathematics, Physics.
O' Level requirements for candidates seeking admission into a polytechnic to study Electrical/Electronic Engineering include:
Mathematics, Chemistry, Physics, and any two of the following subjects: Technical Drawing, Metal Work, Biology/Agricultural Science, English Language, Basic Electronics/Basic Electricity, Economics/Commerce, Woodwork, Auto Mechanics, Geography, and Further Mathematics.
The monthly salary of an electrical and electronics engineer ranges between 148,000 naira to 499,000 naira.
6. Accounting
Accounting is one of the profitable courses offered in Nigerian polytechnics. Accountants record financial transactions and analyze and report them to organisations.
They provide a summary of an organisation's financial transactions and operations over an accounting period.
Accountants are indeed in every industry. Naturally, this makes them high in demand.
Some of the polytechnics that offer accounting include Igbajo Polytechnic; Federal Polytehcnic Offa; Federal Polytechnic, Damaturu; Hussaini Adamu Federal Polytechnic, Kazaure; and a host of others.
The salaries of accountants range between 147,000 naira and 494,000 naira.