Here are the admission requirements for universities in Nigeria:
All candidates must have a WAEC result and obtain five (5) O/Level credits or its equivalent from the JAMB and Unified Tertiary Matriculation Examination (UTME).
All candidates are required to apply for and sit for the Joint Admission and Matriculation Board Examination (JAMB).
All candidates must pass the JAMB with a minimum score of 180 or 200.
All candidates must obtain a minimum pass mark in any University's Unified Tertiary Matriculation Examination (UTME) Cut off mark, and their information must have been forwarded to any university to which they applied by the Joint Admissions and Matriculation Board (JAMB).
The candidate must be sixteen (16) years old by the 31st of October of the year of admission because that is the required age.
All admissions candidates are expected to meet these requirements before a university considers them for any program, which is true for both highly competitive institutions and those considered second choices.
All Ways of Getting University Admission and their Requirements
SSCE
SSCE and O'level results are the same thing.  O'level is an abbreviation for Ordinary Level, whereas SSCE is an abbreviation for Senior Secondary Certificate Examination. They are frequently used interchangeably.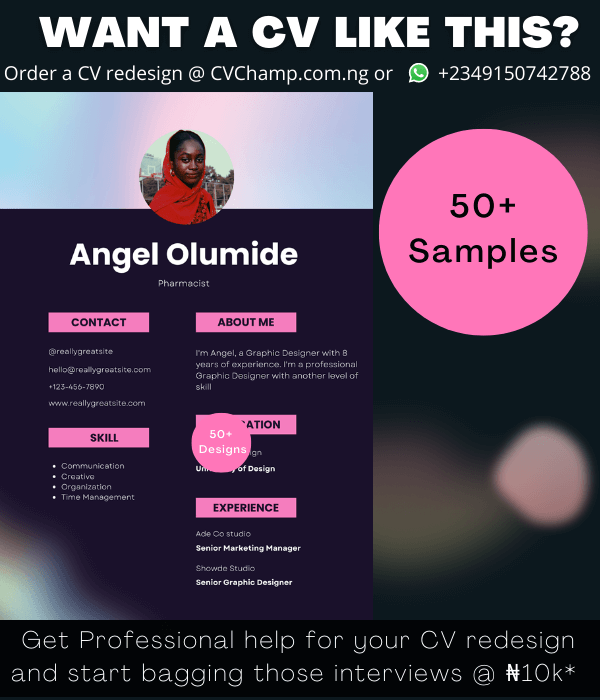 The term "SSCE result" refers to the results you have from WAEC, NECO, NABTEB, or NBAIS, whether external (GCE) or internal (May/June or June/July).
These are the results that are accepted for admission to any school in Nigeria. WAEC and NECO are both accepted at foreign universities.
General Requirements for SSCE Results for Admission
You will need at least credit passes (i.e. C6, C5, C4, B3, B2 or A1) in Mathematics, English Language, Biology, Chemistry, and Physics if you propose Medicine, Nursing, Pharmacy, Botany, Medical Laboratory Science, Science Laboratory Technology (SLT), Medical rehab, and other medical science or pure science courses.
If you propose agricultural courses, you must have at least credit passes in Mathematics, English, Biology/Agric Science, Chemistry, and Physics.
If you propose an Engineering, Technology, or Computer-Related Course, you must have at least one credit pass in Mathematics, English, Physics, Chemistry, Biology, or any other science subject.
Suppose you propose Management and social science courses such as Economics, Accounting, Business Administration, Marketing, etc. In that case, you will need at least credit passes in Mathematics, English Language, Economics, and two other social science subjects such as Account, Commerce, Geography, and so on.
Suppose you propose Art courses such as philosophy, Linguistics, English and Literature in English, Political Science, and so on. In that case, you must have at least credit passes in Mathematics, English Language, Literature, Government, and one other art/social science subject such as Yoruba/Igbo/Hausa, Civic Education, Economics, and so on.
If you propose education courses, you will need at least three credit passes in Mathematics, English Language, and three other related science, art, or social science subjects.
Exceptions to the 5 Credit Pass Rule of in One or Two Sittings
Some Art courses, such as Law, Philosophy, and others, as well as some Education courses, may not require a credit pass in Mathematics. Some schools require at least a pass (D7 or E8). It would be best if you looked for such schools and courses in the JAMB brochure before making your UTME selection.
For all of its courses, the Nigerian Police Academy usually requires at least 6 credit passes in no more than two sittings. This could change at any time in the future. Such an update can be found in the school's admissions advertisement.
Whereas some schools accept two sittings, others require at least six credit passes. One such university is the University of Ibadan. Remember that the JAMB brochure is your best guide in this situation.
If you are applying for a pre-degree, pre-ND, or pre-NCE programme, you may be offered admission even if your O'level results are not yet ready, in which case you can use awaiting results, or you may be admitted with one or two deficiencies. You must, however, complete your result before the end of your course.
You can also use an awaiting result (AR) from WAEC, NECO, NABTEB, or GCE for your UTME application if you're confident you'll complete the five or six related subjects before the admission exercise as your preferred school begins.
If a school admits a student despite the fact that he does not have the required SSCE grades, the student may not be awarded his certificate until he can provide the necessary results/grades. This is one of the reasons why most students who are already in school will retake the SSCE. Despite the fact that this is a rare occurrence.
Some schools and courses require only one sitting for the SSCE. The University of Ibadan for Medicine and other similar institutions consider one sitting. For Law, the university requires five (5) O'level credit passes in one sitting or six (6) O'level credit passes in two (2) sittings, which must include English Language, Literature in English, and any other subjects from the Arts, Social Sciences, or Sciences.
JAMB
To be considered for admission, students must have a minimum Jamb score of 160, or the JAMB's yearly official cut off score.
Five (5) credits, including English Language and Mathematics, on no more than two SSCE sittings, are also required for admissions consideration.
The minimum admission requirements for Engineering and Technology disciplines are credit levels in five subjects from the Senior Secondary School final year examination or GCE 'O' Level, including Mathematics, English Language, Physics, and Chemistry.
Candidates must also have a passing score in the UTME. It is also preferable for candidates to have credit in Further Mathematics and Technical Drawing. These candidates will have an advantage.