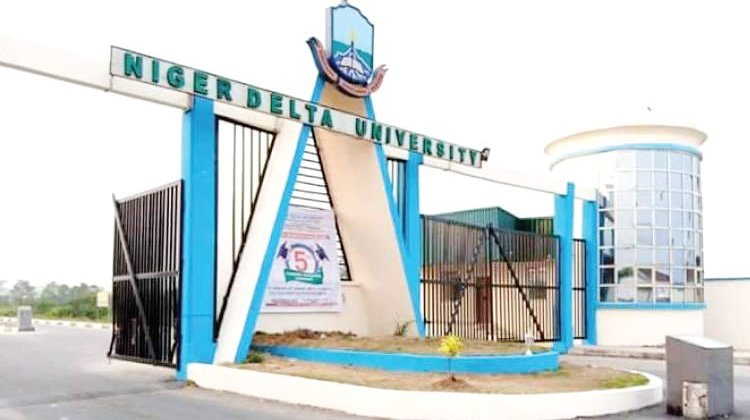 Tertiary institutions are often viewed as institutions where students have the freedom to explore new lifestyles while pursuing their bachelor's degrees.
However, some universities have insisted that their students conform to a certain dressing code. Some of these universities include the following:
1. Niger Delta University, Wilberforce Island, Amassoma
Niger Delta University (NDU) was founded in the year 2000. It is a Bayelsa state government-funded university founded by Chief DSP Alamieyeseigha, the state's governor at the time.
It has two main campuses, one in Yenagoa, the state capital, where the law faculty is located, and the other in Amassoma.
It also has a teaching hospital at Okolobiri, known as the Niger Delta University Teaching Hospital (NDUTH).
Since its inception, Niger Delta University has gone a long way. However, its main campus in Amassoma is currently housed in a temporary location while work on the permanent facility continues.
The university offers bachelor's, master's, and doctoral degrees.
It is a member of the Commonwealth Universities Association. In addition, the National Universities Commission has accredited and recognized it.
The students of the state-owned university, located in Bayelsa state, are required to wear uniforms while on campus.
Prof. Samuel G. Edoumiekumo, the vice-chancellor of Niger Delta University, issued the order in a memo.
Students are required to purchase uniforms, which cost around N20,000 to N30,000.
2. Al-Hikmah University
Al-Hikmah University, Ilorin, Nigeria, is a privately-owned Islamic university founded by AbdulRaheem Oladimeji Islamic Foundation (AROIF) in 2005.
Located in Ilorin, Kwara State, Al-Hikmah University aims at becoming a centre of intellectual and moral excellence.
The Islamic University has 7 faculties, namely: Law, Natural and Applied Sciences, Humanities and Social Sciences, Health Sciences, Education, Agriculture and Management Sciences.
It also has the Postgraduate School.
Al-Hikmah University has 12 Diplomas, 50 Undergraduate, and 43 Postgraduate programmes.
The academic programmes offered at Al-Hikmah University have all been accredited by the National Universities Commission (NUC).
The Islamic university is remarkably known as an institution of higher learning that promotes both academic and moral excellence.
Its motto 'Learning for Wisdom and Morality' explains the overall goal of the institution.
Being a faith-based institution, Al-Hikmah University requires that male students dress decently and wear clothing covering every part of their bodies.
The female students are also required to put on the hijab (veil) that covers major parts of their bodies.
3. Achievers University
Achievers University is a private institution of higher learning, founded in 2007 and located in Iwo, Osun State.
Academic activities commenced during the 2007/2008 session.
Achievers University is an initiative of the Achievers Group of Education and Training Organization which is owned by Mr. Bode Ayorinde and other educationalists.
Students of Achievers University are required to dress in corporate attires.
4. Babcock University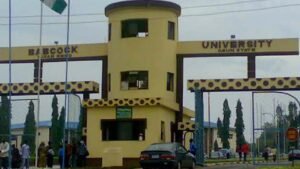 The Seventh-day Adventist Church in Nigeria owns and operates Babcock University, a private Christian co-educational university in Nigeria.
The university is in Ilishan-Remo, Ogun State, Nigeria, approximately halfway between Ibadan and Lagos.
The Ben Carson School of Medicine graduated its inaugural class of students in 2017.
It is a component of the world's second biggest Christian school system, the Seventh-day Adventist education system.
Students of Babcock University are required to conform with the school's dress code.
All clothing must be 3 inches below the knee. No students must wear belly rings, necklaces, tongue rings, pencil trousers, and a host of others.
5. Crescent University
Crescent University is located in the city of Abeokuta in Ogun State.
The Islamic Mission for Africa established it as a private university.
The Bola Ajibola College of Law, the College of Environmental Sciences, the College of Information and Communication Technology, the College of Natural and Applied Sciences, and the College of Arts, Social and Management Sciences are among the colleges that make up the university.
Students of Crescent appear in decent, corporate attires on most days of the week.