college of Edu
Adamawa State COE First Batch NCE Admission List for the Academic Year 2021/2022
This is to alert applicants who selected Adamawa State College of Education Hong as their preferred college during the 2021 UTME that the management has issued the First Batch NCE Admission List for the 2021/2022 academic year.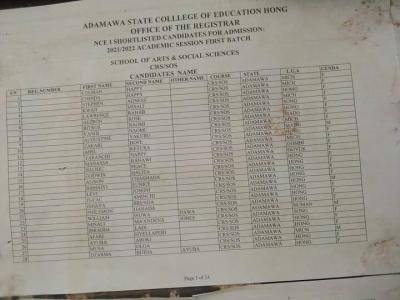 The names of those who have been admitted have been posted on the College notice board.
Candidates should proceed to the board in order to have their names checked off.