Osun State Polytechnic, Iree, popularly known as OSPOLY, is a state-owned institution of higher learning situated in Iree, Osun State.
Formerly a satellite campus of The Polytechnic, Ibadan, the polytechnic became autonomous on the 12th of October, 1992. This happened when Alhaji Isiaka Adeleke, the first Executive Governor of Osun State signed the law which established the polytechnic alongside The Osun State College of Technology, which is located at Esa-Oke, Osun State.
The polytechnic commenced academic activities with eight programmes. These programmes were being run at Pre-ND, ND and ND levels. Osun State Polytechnic, however, currently has over thirty programmes by the National Board for Technical Education (NBTE).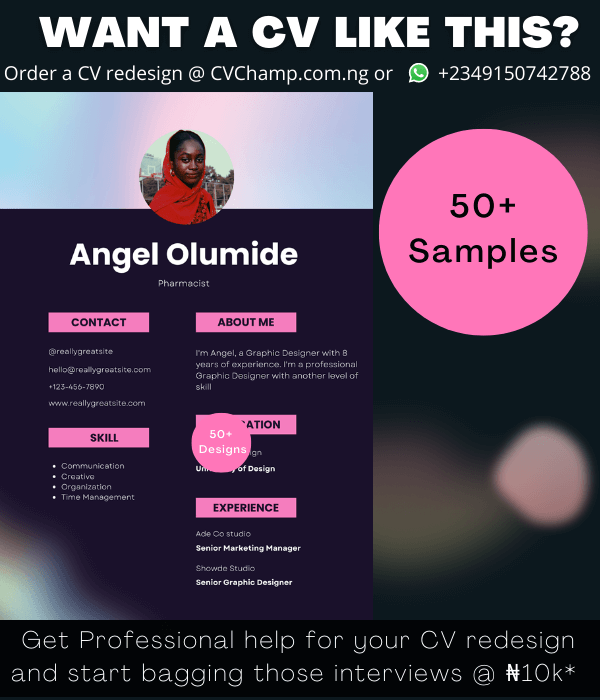 Osun State Polytechnic also offers Daily Part Time programme (DPT). This is located at Koko campus. The institution currently has nine faculties and over thirty departments. They include:
FACULTY OF MANAGEMENT SCIENCES
Purchasing and Supply
Marketing
Business Administration
FACULTY OF SCIENCE
Applied Science (Chemistry option)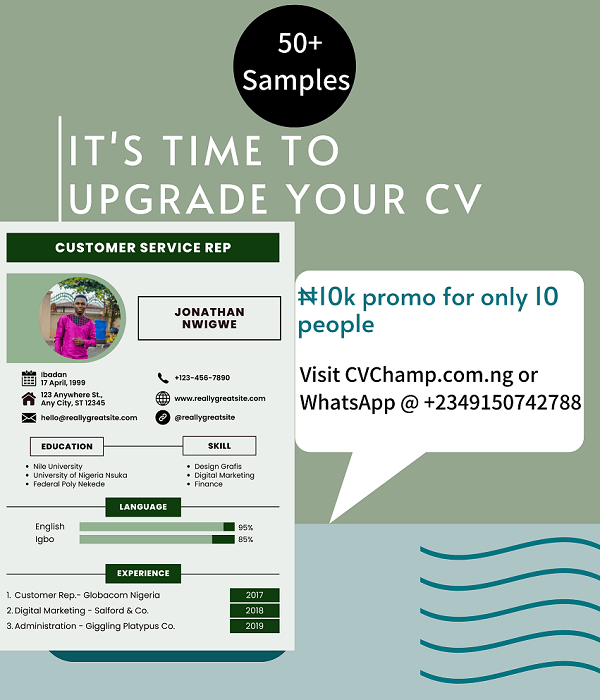 Food Science Technology
Statistics
Science Laboratory Technology
Applied Science (Microbiology option)
FACULTY OF INFORMATION AND COMMUNICATION
Office Technology Management (OTM)
Computer Science
Mass Communication
FACULTY OF VOCATIONAL AND TECHNICAL EDUCATION
Technical Education
General Studies in Education
Business Education
General Education
Science Education
FACULTY OF FINANCIAL STUDIES
Banking and Finance
Accountancy
FACULTY OF ENVIRONMENTAL STUDIES
Quantity Surveying
Building Technology
Urban and Regional Planning
Estate Management
Architecture
FACULTY OF ENGINEERING
Agriculture and Bio-Environmental Engineering
Civil Engineering
Electrical and Electronics Engineering
Welding and Fabrication
Mechanical Engineering
Computer Engineering
FACULTY OF ART AND INDUSTRIAL DESIGN
Art and Industrial Design
Art and Design
DIRECTORATE OF GENERAL STUDIES
Science and Social Sciences
Languages and Humanities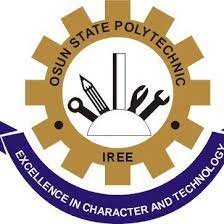 OSPOLY offers some courses with regularization from the Joint Admission and Matriculation Board (JAMB). Osun State Polytechnic, Iree, was established with the aim of producing middle level man-power in the fields of Information and Communication Technology, Engineering, Management and Financial Studies, Science, and Environmental Studies.
Osun State Polytechnic's mission includes the following:
"To produce high level quality graduates relevant to the human capital needs of Nigeria's Industrial development program.
To provide a unique enabling environment that allows for staff and students to develop their full technological potentials.
To build a polytechnic with unique opportunities for cutting edge research and innovation that will provide manpower development services of superior quality to the nation."
Osun State Polytechnic Iree School Fees
| | | |
| --- | --- | --- |
| COURSES | SCHOOL FEES (IN NAIRA) | ACCEPTANCE FEE (IN NAIRA) |
| Architectural Technology | 60,000 | 15,000 |
| Building Technology | 60,000 | 15,000 |
| Science Laboratory Technology | 60,000 | 15,000 |
| Mechatronics Engineering Technology | 60,000 | 15,000 |
| Accountancy | 60,000 | 15,000 |
| Banking and Finance | 60,000 | 15,000 |
| Estate Management and Valuation | 60,000 | 15,000 |
| Urban and Regional Planning | 60,000 | 15,000 |
| Quantity Surveying | 60,000 | 15,000 |
| Computer Engineering | 60,000 | 15,000 |
| Computer Science | 60,000 | 15,000 |
| Food Technology | 60,000 | 15,000 |
| Art and Design | 60,000 | 15,000 |
| Office Technology and Management | 60,000 | 15,000 |
| Business Administration and Management | 60,000 | 15,000 |
| Electrical/ Electronic Engineering | 60,000 | 15,000 |
| Chemical Engineering Technology | 60,000 | 15,000 |
| Statistics | 60,000 | 15,000 |
| | |
| --- | --- |
| OTHER CHARGES | NAIRA |
| ID Card Fee | 500 |
| Medical Fee | 1,000 |
| Sport Fee | 1,500 |
| ICT Development Dee | 5,000 |
| SIWES | 1,000 |