University
NYSC Batch 'A' Online Registration, Guide, and Requirements for the Class of 2022
This is to advise all potential corps members, i.e. Nigerians who have graduated from Universities and Mono/Polytechnics both at home and abroad, that the NYSC registration portal will be open from Monday, February 5th, to Tuesday, February 15th, 2022, to allow them to register for the 2022 Batch 'A' mobilization.
Some pointers to help locally-trained graduates navigate the NYSC registration process:
Revalidation is available for people who were deployed in 2022 Batch "A" and preceding Batches but did not attend the Orientation Camp and need to complete the process.
Do not create a new account if you already registered but did not complete your registration. Instead of creating a new account, click on "Login Here" to proceed with your registration using your previously created Username and Password.
Do not use a proxy to thumbprint. It is not acceptable for anyone to thumbprint for you; thumbprinting should be done by you.)
Upload a clean photograph of your passport. If you fail to comply with the requirements, you will not be allowed to attend camp. Do not upload a passport photos while wearing a NYSC crested vest.
PCMs who have Name Correction requests (such as the addition or removal of a name) that need to be addressed by the Institution should submit those requests during Online Registration on their dashboard, along with any spelling problems or rearrangements that need to be addressed.
The Certificate of National Service and the Exemption Certificate will include the date of graduation as well as the course of study.
Make sure all of your information is correct.
On your dashboard, you can submit an application for a Date of Birth Correction. Please keep in mind that you will not be able to change your date of birth after registering for camp.
PCMs who uploaded their thumbprints and passport photographs incorrectly during the Online Registration process should notify our States Secretariat prior to the start of the Orientation Exercise. After registering for Camp, you will not be able to update your passport photograph.
After part-time graduates have completed their registration online, they will be able to print their Exclusion Letter from their dashboard after PCMs are permitted to print their Call-up Letters.
Some pointers to assist foreign-trained graduates during the NYSC registration process include:
Please visit https://portal.nysc.org.ng/nysc1/ForeignReq.aspx for more information. Mobilization Process is being implemented to meet the needs of recent international graduates.
It is not necessary to create several accounts.
You must upload original copies of your documents, and you must also enter your name exactly as it appears on your certificate.
You can register from anywhere in the world, but you must get your fingerprints taken in Nigeria before attending Orientation Camp.
If your institution of study has not been reviewed yet, you should contact the Federal Ministry of Education in Abuja to get an Evaluation Letter for your institution. Submit the Evaluation Letter to the NYSC National Headquarters in Abuja.
It should be noted that the SSCE result that is submitted must be equal to or greater than four (4) years in the past.
During the online registration process, you can choose a center for pre-camp physical verification.
Upon completion of the online registration process, all foreign-trained graduates are required to physically present themselves, as well as original copies of their degree certificates, transcripts, and travel papers.
If your credentials have been physically verified at the various centers during the Pre-Camp Verification Exercise, you must print your Clearance Slip and bring it with you to the various camps of deployment for registration. You must also bring original copies of your documents with you to the various camps of deployment.
Go to Camp with the translated version of your Certificate in your possession.
If you have been exempted from service, you must acquire your Exemption Certificate from the NYSC National Headquarters in Abuja.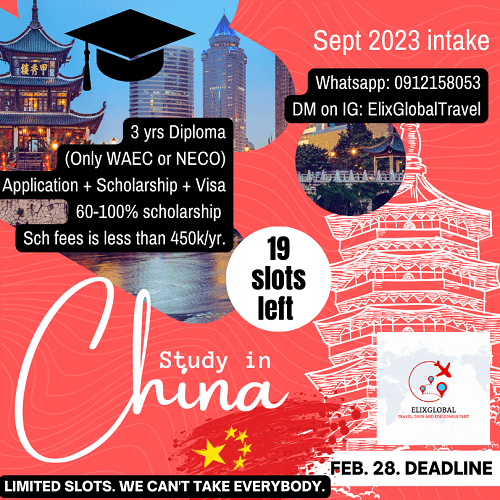 Those who have been excluded from the Service will be able to print their Exclusion Letter from their online dashboard.
NYSC Online Registration Procedure and Requirements
The website URL is either portal.nysc.org.ng/nysc1/ or a variation thereof.
Verification of your data can be found on the Senate list.
Click on " Registration for Mobilization 2022 Batch 'A' if this is your first time enrolling for the event.
If you have already registered but have not completed your Registration or submitted your Submission, do not establish a new account; instead, click on "Login Here" to continue your registration with your prior Username and Password information.
Please click on the "Revalidation" link if you were mobilized in one of the prior batches and have already registered online but have been unable to go to Orientation Camp due to technical difficulties.
Prospective Corps Members (PCM) are reminded to adhere to the following guidelines in order to ensure a smooth registration process:
Prospective Corps Members should make certain that they have working e-mail accounts that they can access and that they have Nigerian (GSM) telephone numbers with which to register before joining the organization. It is necessary to maintain such e-mail addresses and phone numbers during the duration of the service year
PCM who have received local training are asked to register using the relevant matriculation numbers.
When it comes to locally trained graduates, only those whose names appear on the Senate/Academic Board Approved Result lists submitted by their institutions will be granted access to the NYSC portal's registration.
Prospective Corps Members who have received their training in a foreign country should be aware that only individuals who have graduated from approved institutions are eligible to be mobilized. Should any prospective Corps Member who has received training in another country have any doubts about the accreditation status of his or her institution, they should contact the Federal Ministry of Education for clarification.
In order to be eligible for the NYSC program, foreign-trained Nigerian graduates must register and upload the following documents:
WASC (with not less than 5 credits at two sittings) or an equivalent qualification in West African studies is required.
NABTEB (with a minimum of 5 credits earned in two sittings) or its equivalent is required.
High School Diploma or its equivalent for those who went to school in the United States, or other countries.
Complete official transcript of the First Degree or Higher National Diploma program.
Further Requirements
In order to participate in the orientation camp, graduates with dual nationalities are required to submit the Personal Data Pages of both their national and international passports, as well as to present their passports for physical verification.
Prior to uploading their certificates and transcripts, prospective corps members who studied in non-English speaking countries are responsible for having their certificates and transcripts translated into the English language. The translated transcripts and certificates should be brought in for physical verification as well as translation.
Everyone who graduated from medical school, veterinary school, physiotherapy, radiology, optometry, medical laboratory science, or pharmacy is expected to have their Certificates of Registration with their respective professional bodies. It is not permissible to submit payment receipts.
Foreign-trained graduates who wish to be mobilized for national service should refrain from visiting the National Youth Service Corps (NYSC) headquarters in Abuja for physical verification of their documents. At the orientation camps, the participants will participate in the workout. They must print their call-up letters from the internet and report to the orientation camps in the states where they will be deployed. Internationally trained graduates are asked to arrive at the camps with the actual documents they uploaded for verification, according to the schedule.
Contacts
The following telephone numbers should be used by prospective corps members who graduated from institutions located in the following geopolitical zones and are experiencing difficulties in mobilizing their units:
North Central — (809) 214-2614 North Central
The number for the North East is 08102790538.
+1 8092142661 in the North West
Phone number for the South East is 09038034460.
South West – 07019190810 South West
South South – 08083202056 South South
Note:
It is important to note that after the registration portal has been closed, there will be no further registration.