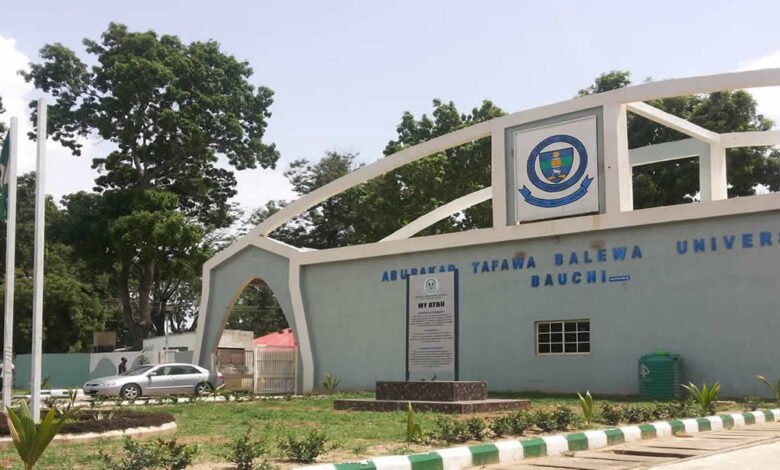 ATBU Bauchi: A Brief History and Background
Abubakar Tafawa Balewa University, popularly known as ATBU, is a federal university of Nigeria named after the first Prime Minister of Nigeria, Sir Abubakar Tafawa Balewa.
Established in Bauchi in the year 1980, ATBU was previously named Federal University of Technology, Bauchi.
ATBU's motto is 'Doctrina Mater Artium.' This means 'Education is the mother of the practical arts.'
Advertisement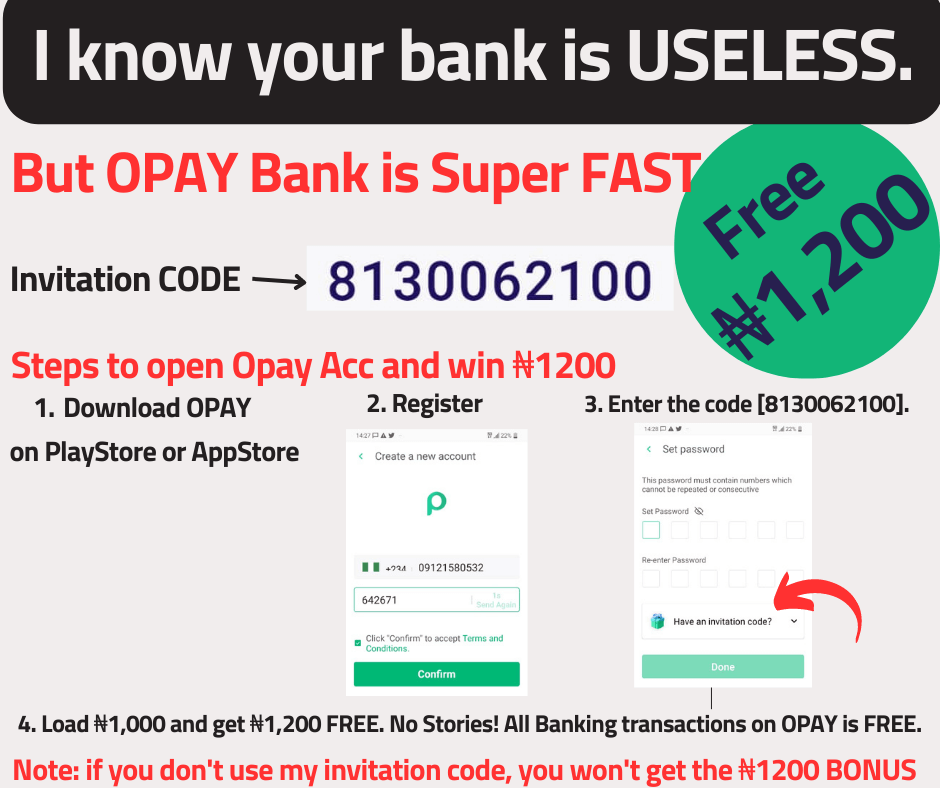 In October 1981, the institution admitted its first set of students for remedial and pre-degree programmes. In October 1982, the School of Science and Science Education began degree courses.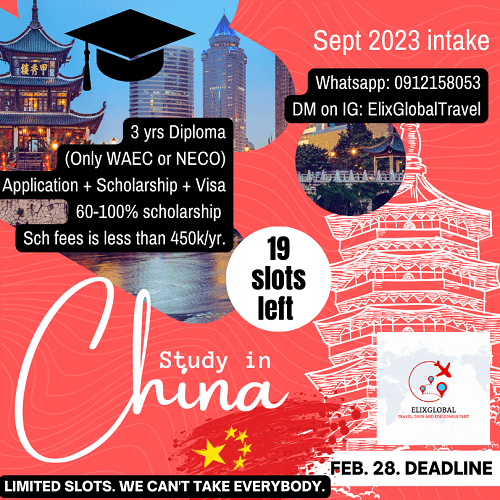 The university merged with Ahmadu Bello University, Zaria, on the 1st of October, 1984. Its name was changed to Abubakar Balewa College, Ahmadu Bello University, Bauchi campus.
In 1988, the institution regained its autonomy and its name was changed to Abubakar Tafawa Balewa University, Bauchi.
After due consultation with subject experts from Nigeria, the United States of America, and the United Kingdom, ATBU formulated its academic programmes in 1980.
The internationally-recognized university has 6 schools- the School of Technology Education, the School of Engineering, Agriculture, Science, Management Technology, and Environmental Technology. It offers bachelors, Masters and Doctorate degrees in a wide range of courses.
The National Universities Commission (NUC) has officially accredited most of the courses at ATBU.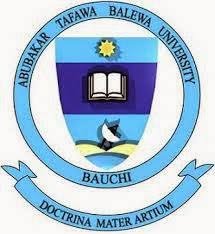 ATBU Admission
The admission list has not been officially released. However, below is a step-by-step guide on how to check your admission status on ATBU portal and website.
To check the admission list on the portal:
Click on the link atbu.edu.ng/ to access the ATBU admission portal.
Click on the admission list for the 2020/2021 session.
Input your username and password, or your JAMB registration number.
Login and check your admission status by clicking on 'Check Admission Status.'
Abubakar Tafawa Balewa (ATBU) Courses
Below are some of the courses offered at ATBU.
Accounting Technology
Agric-Economics and Extension
Agricultural Engineering
Architecture
Automobile Engineering
Automobile Technology Education
Banking and Finance
Biochemistry
Business Management
Chemical Engineering
Chemistry
Civil Engineering
Computer and Communication Engineering
Computer Science
Electrical and Electronics Engineering
Estate Management
Geophysics
Industrial Chemistry
Industrial Design
Information Technology
Library and Information Science
Management Technology
Mathematics
Mechanical Engineering
Medicine and Surgery
Petrochemical Engineering
Quantity Surveying
Statistics
Surveying and Geoinformatics

ATBU Admission List
ATBU Admission List for the 2020/2021 session has not been officially released by the school management.
Abubakar Tafawa Balewa (ATBU) Hostels
To book accommodation, kindly visit www.atbu.edu.ng/ehostel. Using your Matriculation Number, you can generate REMITA. Use any bank of your choice to proceed with payment.
ATBU News
ATBU is no longer selling its postgraduate application forms. However, registration for undergraduate programmes is still in progress.
To register, kindly visit https://www.atbu.edu.ng/ug/auth
To follow-up with news and updates about the institution, such as admissions, registration, and school fees, kindly visit their official website: www.atbu.edu.ng
ATBU Remita
To pay online, kindly visit https://www.atbu.edu.ng/api/pay/pay.php
Below are the steps for online payment-
Provide your personal details
Confirm details
Print details by making a copy of the invoice
Proceed to make payment
Confirm payment.
ATBU Bauchi School Fees
Total School Fees
New Students
Freshers – N44,250
Returning Students- N39,500
Foreign Students
Freshers- N99,600
Returning students- N86,100
ATBU Login
To login to the ATBU portal, kindly visit: https://portal.atbu.edu.ng/hrdd/pages/login.php
ATBU Post UTME
To become a candidate, kindly visit: www.atbu.edu.ng.screening. Use your JAMB registration number as a username to login into the portal.
Generate the REMITA Retrieval Reference and make the N2,000 payment into the ATBU account.
Upload your passport.
Complete the bio-data form.
Input your scratch card pin number for verification of WAEC, NABTEB, or NECO.
ATBU Result Checker
The following steps will assist you in checking your results online.
Visit atbu.edu.ng to login to the website
At the right-hand side of the page, you will see a section named 'My Dashboard.' Click on this icon.
Using your username and password, login in.
Search for the results panel.
Choose the session and semester's result you want to view. Afterwards, submit.
The session and semester result will be displayed on the next page. If no result is being displayed, this might mean that it has not been uploaded.
ATBU Medical Courses
ATBU College of Medical Sciences offers several medical and health-related courses such as Medicine and Surgery.
ATBU Postgraduate Portal
To access the ATBU Postgraduate portal, kindly visit: https://www.atbu.edu.ng/pg/auth
ATBU Registration Portal
To visit ATBU's programmes, kindly visit: https://www.atbu.edu.ng/web/front#
ATBU Post UTME Form 2020
The Abubakar Tafawa Balewa University Post UTME form for the 2020/2021 session is out. To be updated with the latest information, kindly visit: www.atbu.edu.ng
ATBU Faculty of Engineering
The following departments are under the Faculty of Engineering:
Department of Agriculture and Bioresource Engineering
Department of Automotive Engineering
Department of Chemical Engineering
Department of Civil Engineering
Department of Computer & Communication
Department of Electrical/Electronic Engineering
Department of Mechanical/Production Engineering
Department of Mechatronics and Systems Engineering
Department of Petroleum Engineering.
Admission Requirements
Below are the admission requirements common to students at the Faculty of Engineering.
Five-Year Degree Programme
Candidates interested in enrolling for this programme must fulfill the entry requirements of the university, including the required five credits in relevant subjects, which must be obtained in not more than two sittings. These subjects include credit in Mathematics, English Language, Chemistry, and Physics at O' Level.
Four-Year Programme
Direct entry candidates are required to enroll in the programme's second year. To qualify, candidates must fulfill the O'Level requirements. This must include passes in Physics and Mathematics at IJMB, A' level, or its equivalent. A' level pass in Chemistry is required for Chemical and Petroleum Engineering.
National Diploma holders can be admitted into 200level. Higher National Diploma holders can also be admitted into 300level. These candidates must fulfill the O' level requirements.